Como você deseja proceder?
Chat Ao Vivo
Fique à vontade para nos perguntar o que for, será um prazer ajudar
Abrir Pedido de Ajuda
Abrir um chamado para resolução de problema
Suporte Via Telefone e Email
(31) 3058-0303
suporte@tracksale.co
Availability
During the validity period of the Contract with Tracksale, the Web Service interface and Tracksale's external communications will be running and available to all customers for at least 99,0% of the time, every month ( the "SLA Tracksale").
Cycle of a support case
When you open a support case with our technical support team, we take a series of measures to solve your problem as quickly and as soon as possible.

01
You submit a support case and we generated a ticket to track it

02
We prioritize and start working on your case
03
We may contact you for more information about your case

04
We solved and close your case
---

Your Case
The life of a support case begins when you send an e-mail or call for help:
Email : when you send us an email suporte@tracksale.co we automatically open a support case and the procedures start so we can find the solution.
Phone : one option is to trigger our support team through the phone: +55 31 3360 8457, by doing so we will put your case on our platform support and procedures start so we can find the solution.
WhatsApp : you can also contact us through WhatsApp by adding the number (31) 97340-3596.
Tip: to solve your case in the fastest way, include in the message all details and images from the screens on which you need the support.
---

Case Management and Research
All cases are processed and investigated in order of priority and time of submission. After a case has been opened (by email or phone), Tracksale customers can expect a response within 24 hours, currently our average response time is 60 minutes.
We prioritize cases based on the severity and business impact of the problem:
Priority Level
Type of Problem
Example
Average time to resolution
Time limit for resolution
T1 - Critical Impact
Critical issues that affect all users. Unavailable or unusable service, without solution.
Note: this type of issues tend to be rare. Informations about any service interruptions will always be informed immediately.
No mail delivery or inaccessibility of the platform for reports.
1 hour
4 hours
T2 - High Impact
This type of problem critically affects a user of a single organization. The product does not work as expected, with no viable solution.
A user of an organization is not able to access the control panel and receives an error page 500.
8 hours
1 day
T3 - Medium Impact
The product does not work as expected, but the solution is easily available.
You can't delete an information platform using the Delete button, but the message can be cleared with some manipulation in the URL.
1 day
3 days
T4 - Low Impact
The product does not work as desired, but the tools work perfectly
A user of an organization is not able to easily add new lists of email to its after-sales campaign.
2 days
5 days
---
Additional Research
To solve cases involving complex scenarios, you may need to gather more information about you or perform additional tests.
In such cases:
- You may be asked to perform a few steps or a problem-solving test to help with the investigation of your case.

- You may be asked to collect and send additional information about your case, such as trace log files or full message headers (we will tell you how to find this information).

- Your case may be sent to a product specialist, such as a technical expert in Usability or a technical expert in database, for further investigation. Tracksale's support specialist assigned to your case will work with you and our technical experts until it is completely solved.
Important : to some complex cases, resolution time will vary depending on the complexity of the problem and the availability of troubleshooting data.
---

Solving your Case
Our support team will work to solve the problem and close the case.
Depending upon the type of problem, resolution means :
- We solve your problem with a optimum solution or by answering your question;
- A feature is notw working as expected;
- We submit your feature request to our product team;
- We were not able to reproduce the problem;
- A third-party product is involved, then you will need to contact them for further assistance;
- We are unable to solve or we currently don't offer support for the item about which you contacted us;
- You will also receive a quick email survey on how we handle your case
Your satisfaction with the service you have received is important to us and we appreciate your feedback.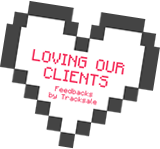 Talk to our team by WhatsApp